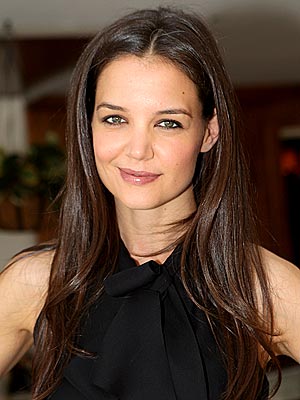 You may be familiar with Katie Holmes for starring in the show "Dawson's Creek" or being married to the eccentric Tom Cruise. She used her stunning looks to open her own company and became the spokesmodel for Alterna Hair Care products. Her role is clearly outlined:
"As global spokesperson and brand ambassador for Alterna, Katie serves as the face (and hair) of the brand's advertising campaigns and shares her creative and consumer insights to help the brand continue to grow and expand its presence around the world, as well as inspire salon and retail partners."
Becoming a spokesmodel is not a one stop career move. It can lead to a lifetime of business ventures and multifaceted success. Katie is also a spokesperson for the makeup giant Olay.  She's said, "It's an Ohio company, so it feels like home to be working with them. They really mean something to women. I remember buying Olay in high school because I wanted to look pretty. Olay is a brand I respect, trust and believe in. I love the products and message to women to never settle and put their best face forward, every day."
Katie Holmes has done her job correctly, by pairing with a company whose message she believes in and products she uses and trusts. Brand ambassadors and spokesmodels see success with companies when their views are congruent and they believe in each other. The relationship between a company and a model should be a two way road. It's not the type of job the model can just clock out and forget about during downtime. The model becomes the personification of the brand and must act accordingly even when out and about. She must genuinely care about the product too. The business also needs to give the model the tools and creative space to accomplish mutual goals.
Whether you have experience as a spokesmodel and are looking to form a strong relationship with a company, or are just getting your modeling career moving, Castango.com is here to help you make that happen. Start by creating a profile on Castango and realize your success as a spokesmodel. Follow Katie's lead and make your dreams come true. #CastingADream