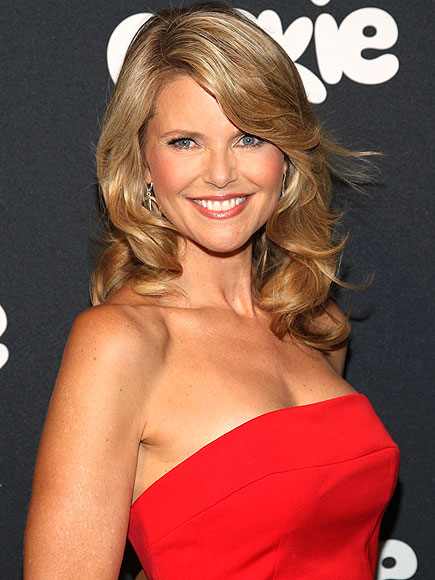 Beloved spokesmodel Christie Brinkley turns 61 this February! She's had a long career of endorsing various products and using her modeling status to speak out and make the world a better place. We wish her a happy birthday and hope she continues to follow her heart! A spokesmodel, just like Christie, can make a difference in the world. Who would have thought the 'girl in the red Ferrari' would have such an impact in the world?
Her endorsements included Mastercard, Diet Coke, Cover Girl, and Chanel, but she didn't stop and settle with what would be a lifetime of achievement for most. To Christie, civic duties came first and her modeling career was just a way for her to make them happen. She has supported over twenty charities including the American Heart Association, March of Dimes, Red Cross, and UNICEF. She also had a hand in with USO tours in Bosnia and Kosovo to entertain the peacekeeping troops sent over. She even raised $75k for a hospice center for the terminally ill.
Many people outside of the realm of modeling think of it as a shallow venture, but time and time again, Christie Brinkley has proven them wrong. If you're looking for a way to make a difference through public speaking and your stunning looks, becoming a spokesmodel is the way to go. Every day, businesses, charities, and non-profit organizations are seeking spokesmodels to help promote their product or cause. Imagine your passion and career going hand in hand.
When you create a profile on Castango, you give yourself the opportunity to connect directly with businesses and organizations. Becoming a spokesmodel is no easy feat, but Castango can give you the tools and connections you need without having to go through numerous agencies. We want to help you get casted for your big dreams. So models, tweet or post your big dreams and career aspirations and follow them with #castingadream.
We'll leave you with a little advice from Christie herself, "I would be remiss when talking about beauty secrets to not say that one of the best is to care about the world around you. That's what really matters."
Sign up with Castango.com to make your mark today!